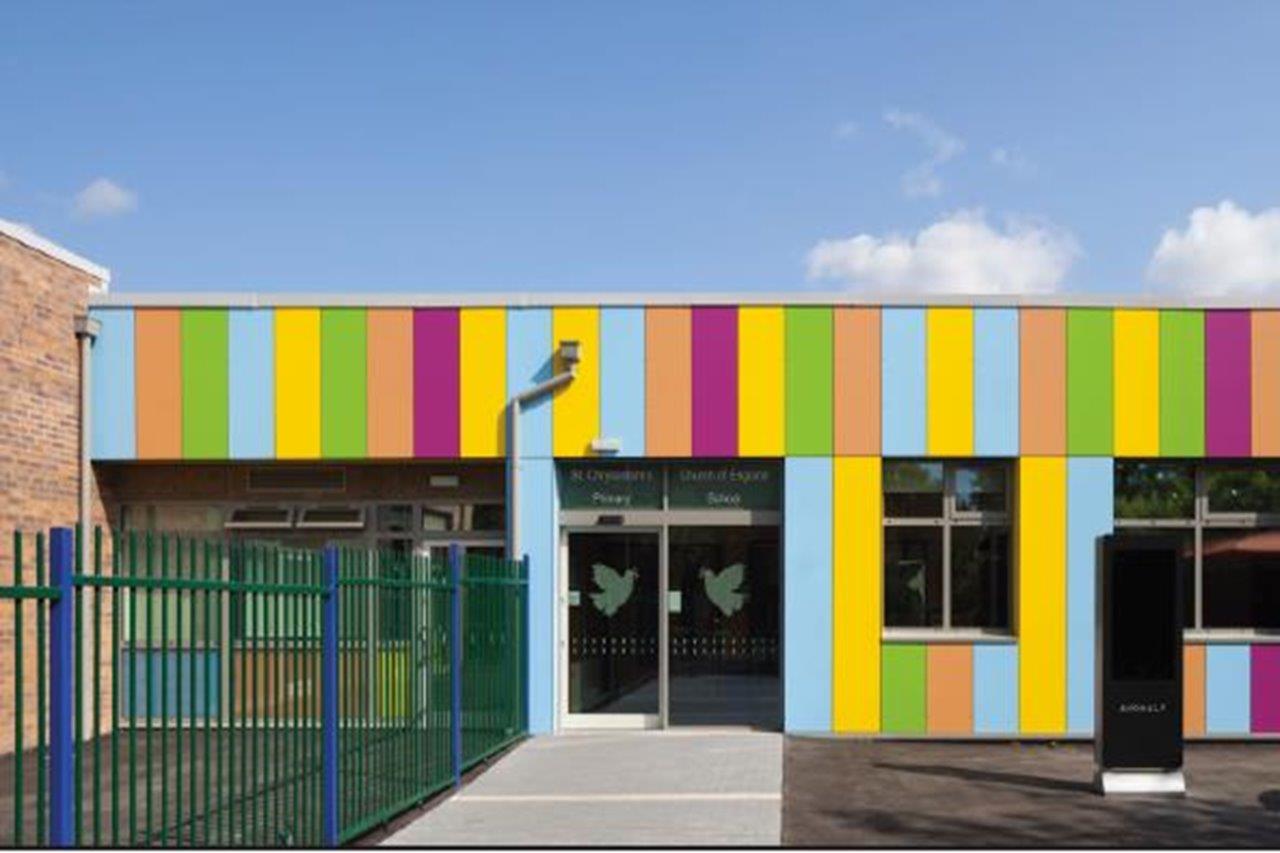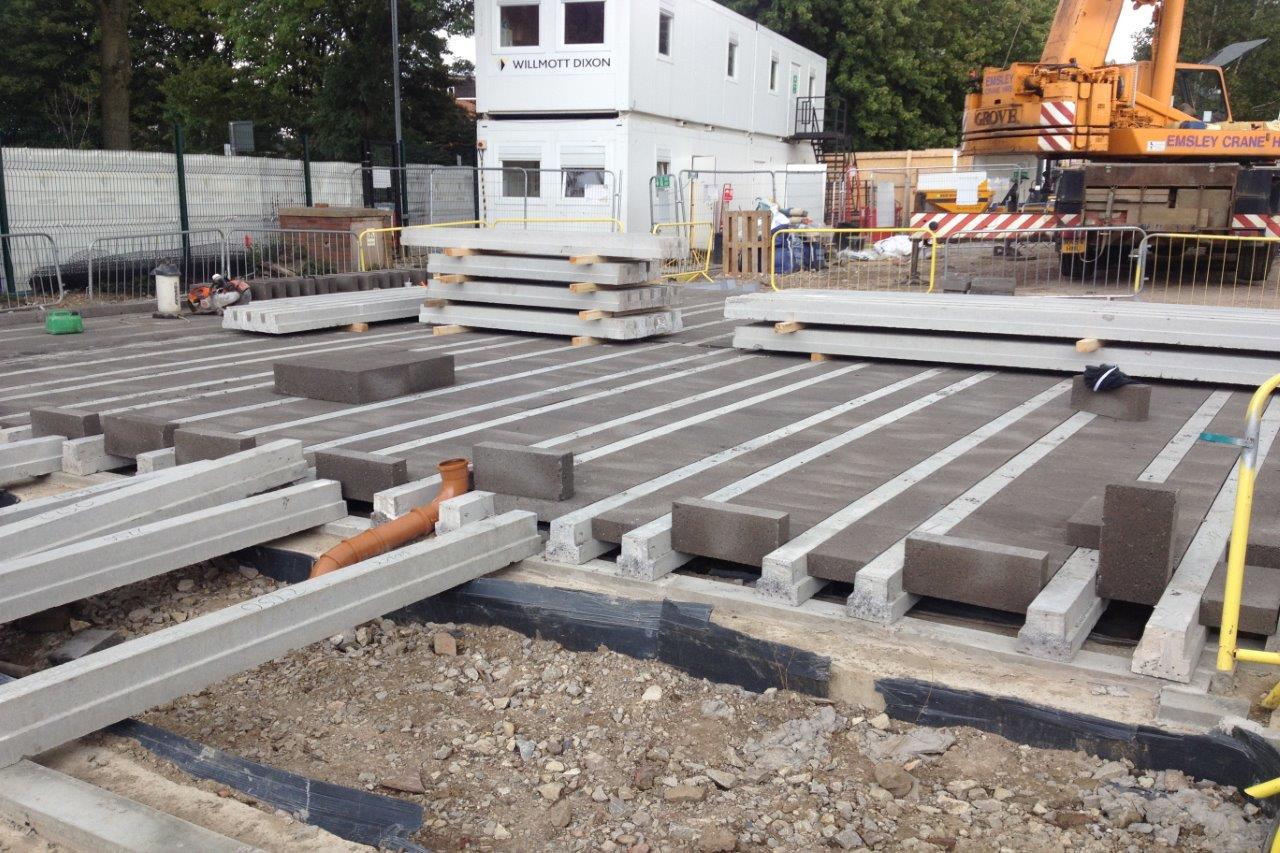 St Chrysostom's Primary School
How we got involved
The project involved the construction of two new buildings comprising a 5-classroom extension, new front entrance with meeting room, 3 offices and an extension to the existing hall.  In addition, new toilet facilities, plant rooms, external play areas and associated drainage and refurbishment of existing areas around the school were also constructed.  Having worked successfully with the Contractor on similar projects previously, Edge Structural Design Ltd were approached for the structural design of the extensions and related civil engineering works.
What we did
A steel braced frame provided the most suitable and economical structural form for this project, which proved challenging due to the room layouts and tying into the existing structure.  Edge worked closely with the Architect to co-ordinate the steel column, bracing and foundation layouts to ensure the room layouts and external glazing locations were maintained without clashing with existing drainage beneath the proposed building.
The steel columns were supported on piled foundations due to large high-water-demand trees located on the site.  Reinforced ground beams were incorporated around the perimeter to support the external walls and ground floor slab.
Why we're proud of it
We were able to develop a solution that accounted for the challenging high-water-demand trees and existing drainage located close to the proposed extensions.  Clay-board was used around the in-situ concrete ground beams which allowed the clay to swell due to the fluctuation of ground water due to the trees.
The end product of the extensions and alterations resulted in a larger school which tied seamlessly into the existing structure.