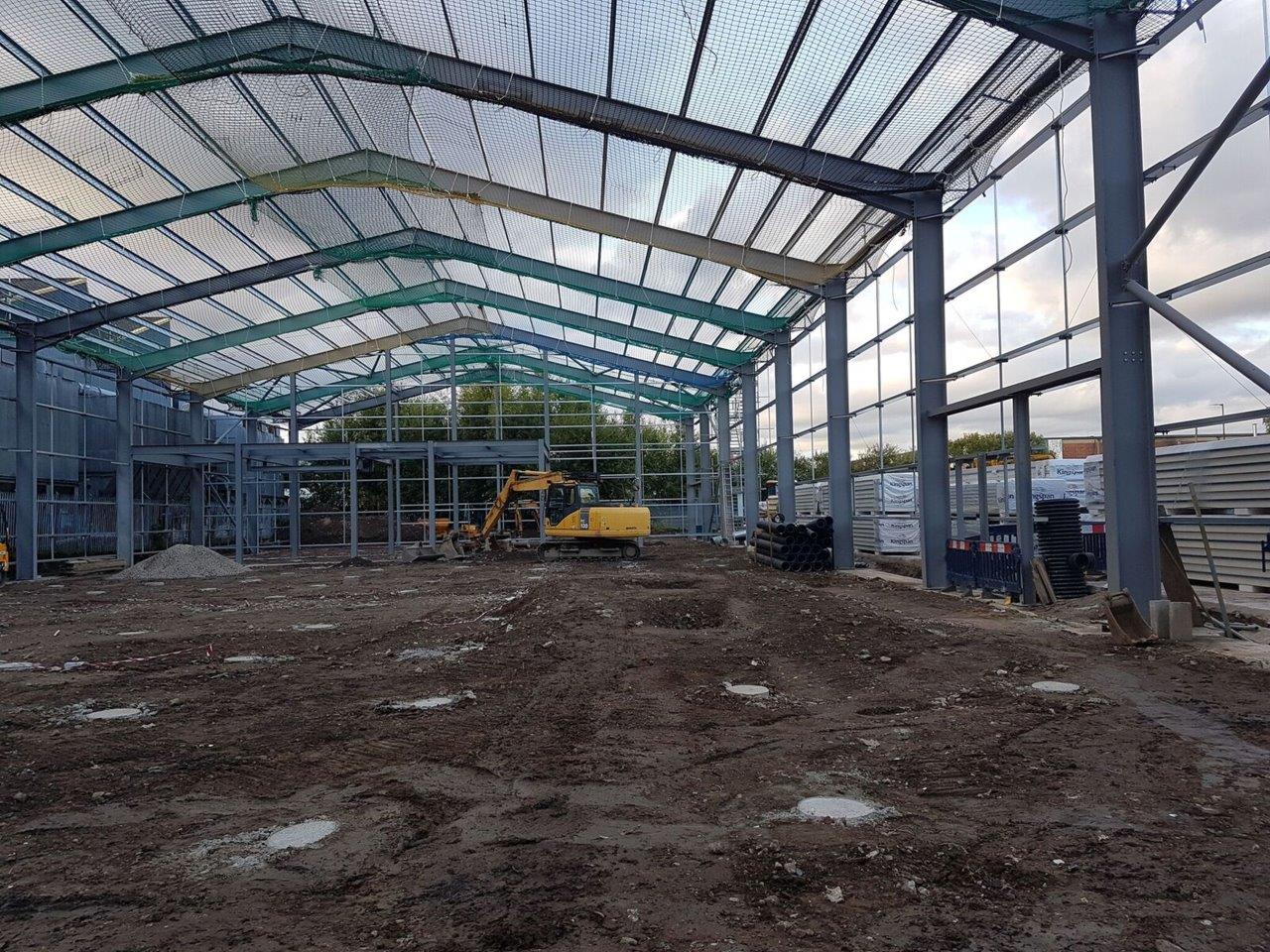 Washington Mills, Trafford Park
How we got involved
Edge Structural Design Ltd were appointed to provide a full range of civil and structural engineering services for this large industrial extension. The new building measured approximately 80m by 25m and was built tight to two boundaries and an existing building.
What we did
Edge were responsible for the design of the steelwork portal-frame, cladding support rails, the interfaces with the existing industrial building, a new mezzanine floor designed to support specialist hopper equipment, piled foundations and groundbeams, a piled slab designed to support heavy racking loads, and drainage and attenuation designs.
Why we're proud of it
We worked closely with Architect, Contractor and Client to ensure the building complied with a stringent Client brief and the geometrical constraints imposed by the existing building and proposed industrial machinery. Edge designed and coordinated the mezzanine support steelwork for existing and proposed machinery that was installed by the Contractor on completion of the structural works. We also provided a design for an internal mezzanine floor within the existing building and were able to provide the Client with an additional storey than they were originally looking for.