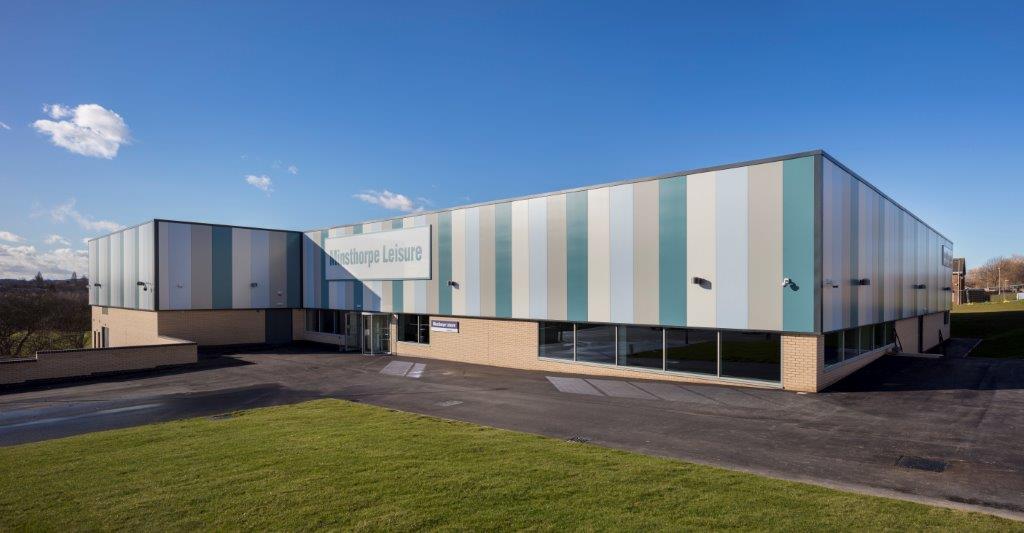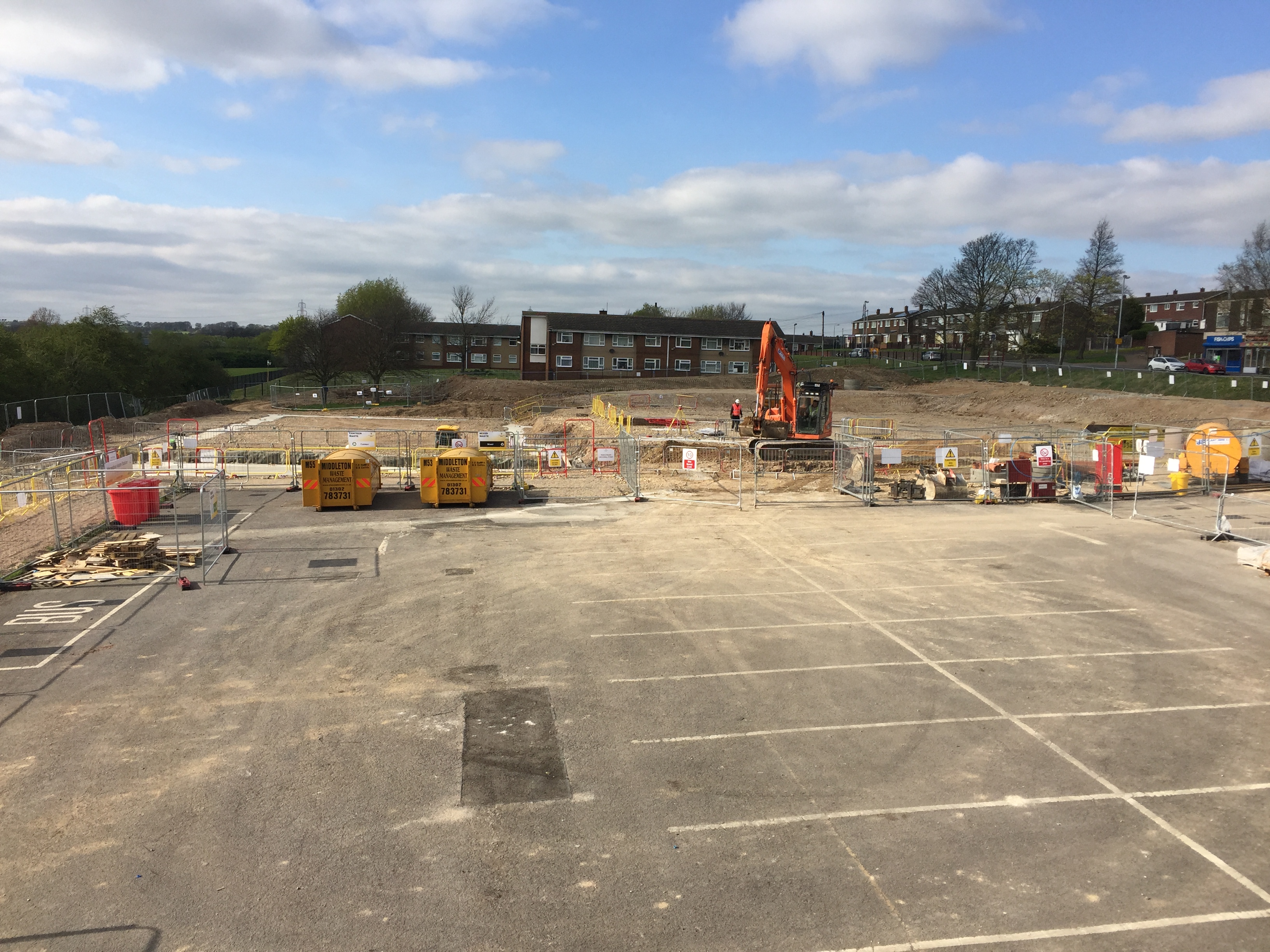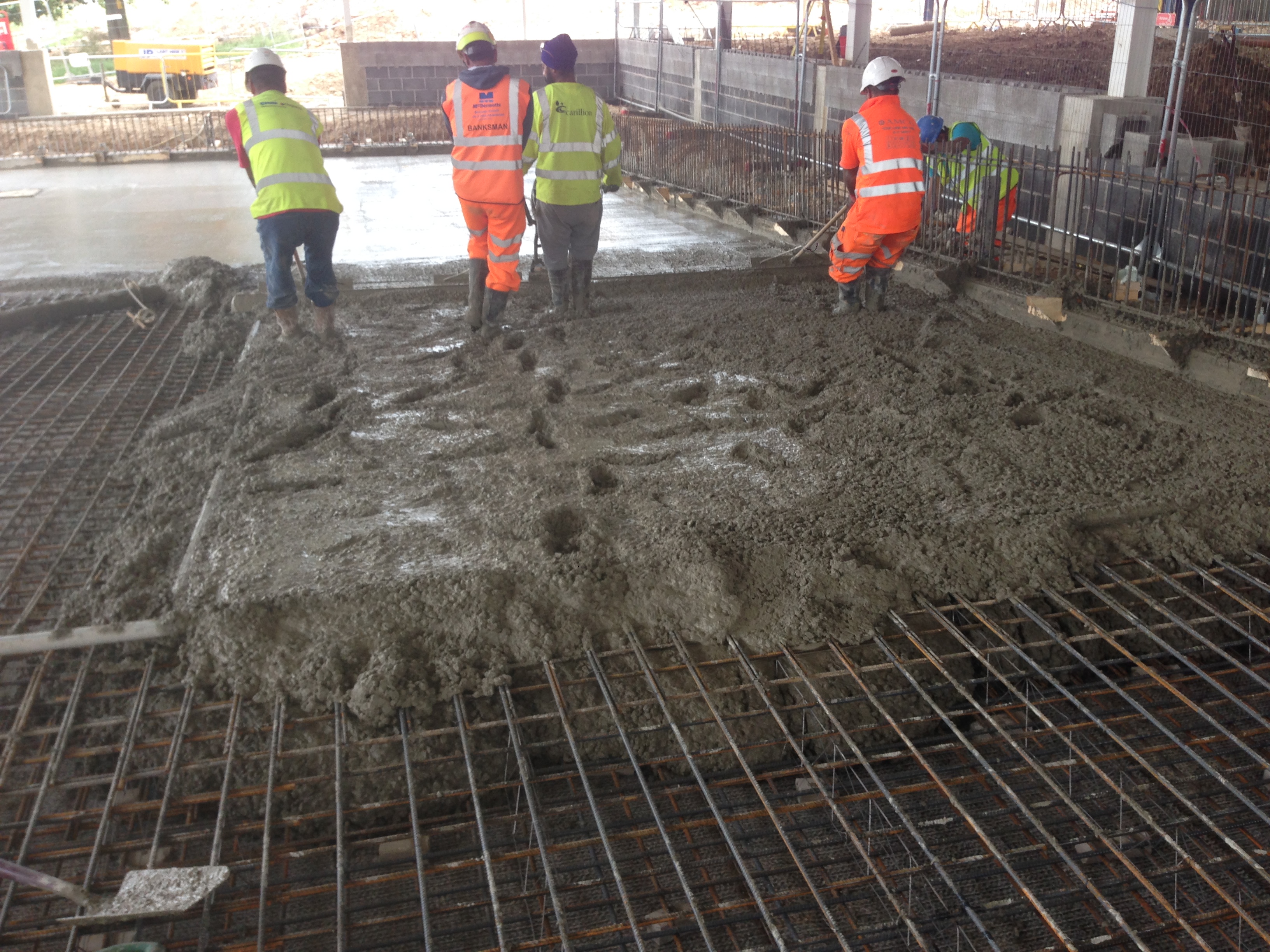 MINSTHORPE LEISURE CENTRE, WEST YORKSHIRE
How we got involved
Willmott Dixon was appointed by Wakefield Council to construct a £5 million swimming pool and leisure centre in Minsthorpe, West Yorkshire. We were appointed by Willmott Dixon to provided specialist services for the project, which included overcoming challenging ground and drainage conditions.
Swimming pools are unusual buildings and very demanding from multiple engineering perspectives because of the heavy loads, and the significant operating and heating equipment used for the general environment and the pool itself.
What we did
The Minsthorpe site did not have a long history of use, other than the previous pool, so the ground conditions had low bearing characteristics.
We used vibro-compaction techniques to improve the ground's weight-bearing capacity required for the proposed heavy building.  Furthermore, as part of the planning conditions, we were asked to improve the site's drainage to address the national planning policies to reduce flooding. So we successfully overcame a number of challenges.
Edge staff involved included BIM/CAD technician Pam Tippett, who worked on drawings and 3-D modelling; and project engineers Ben Marsden, who worked on structural elements; and Penny Clark, who focused on civil engineering elements.
Why we're proud of it
The whole project was completed within budget and on-schedule. All work was carried out using the BIM (Building Information Modelling) Level 2 system, sharing information with the architects and mechanical-and-electrical engineers, who were GT3 Architects from Nottingham and Silcock Leedham from Leeds.
Getting the new pool open on-time and to budget is a real boon for the local community. It's great to see this new amenity open.