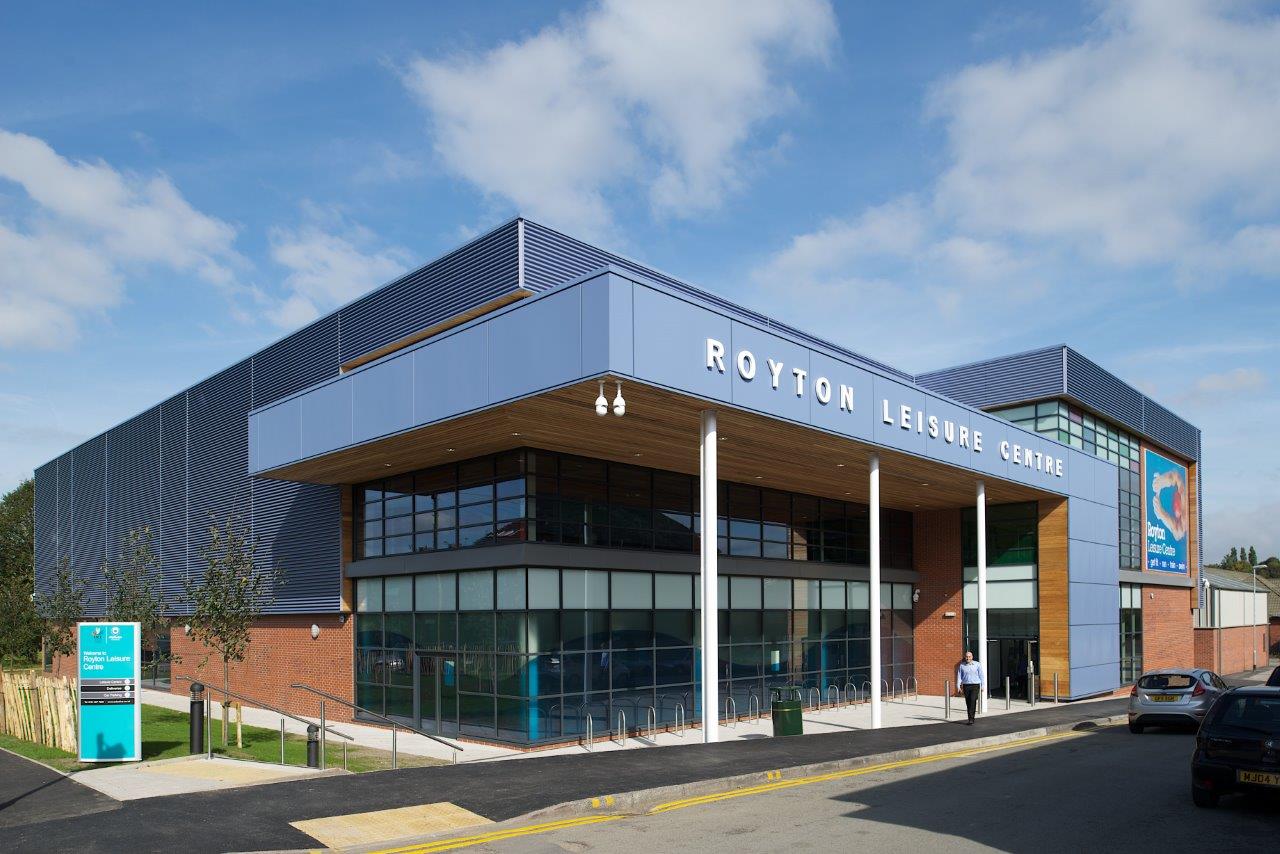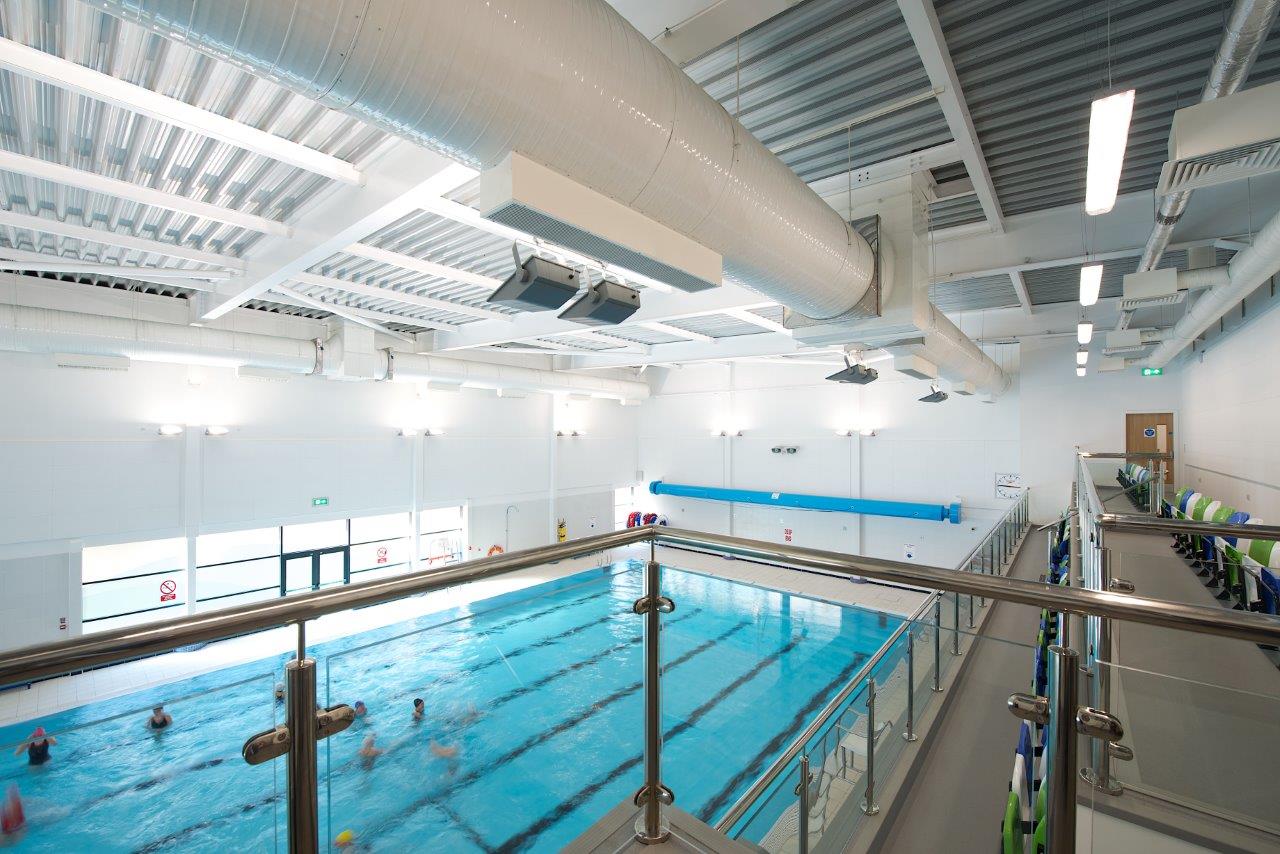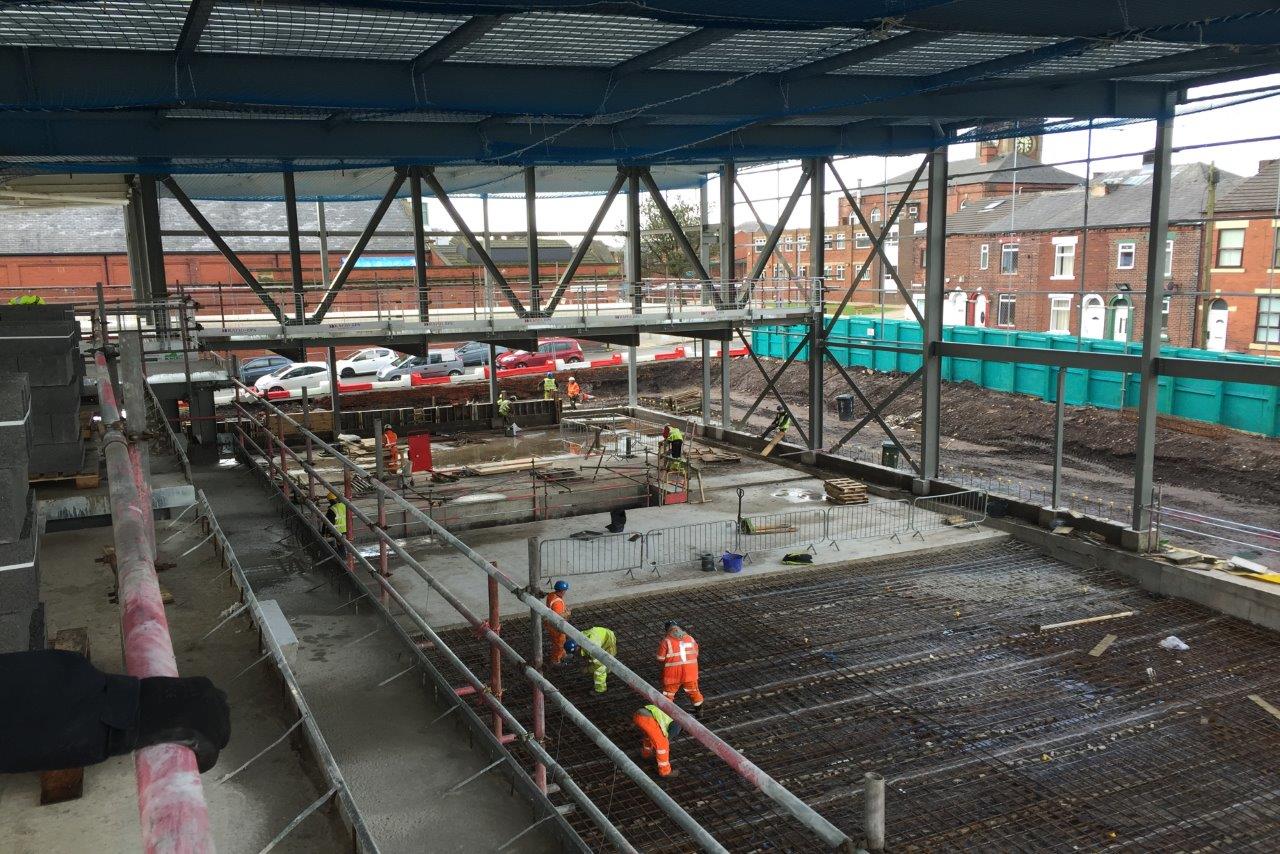 Royton Leisure Centre, Oldham
How we got involved
Oldham MBC wanted a modern leisure facility to replace the existing 100 year-old sports centre.  The new facility boasts a 25m long swimming pool with spectator seating, a separate learner pool, a large fitness gym, and exercise & dance studios. Having worked successfully with both Architect and Contractor on similar previous projects, Edge Structural Design Ltd were approached for the structural design of the leisure centre and related civil engineering works.
What we did
Given the large open spans required above both swimming pools, a steel braced frame provided the most suitable and economical structural form.  A full height void was implemented above the main 25m long swimming pool to create an open atmosphere and viewing for the spectator seating at first floor level. The design included the floor for a large first-floor fitness gym, a reinforced concrete slab to support the Myrtha swimming pool construction and the foundations supported on piles due to poor ground conditions on the site.
Why we're proud of it
The 25m long swimming pool shell consists of stainless steel panels reused from a London 2012 Olympic pool.  Therefore, the new supporting foundations required specific tailoring to enable the shell to be completely reused; providing the ultimate swimming pool recycling solution!
Myrtha pools utilise steel panels that are unable to support the surrounding ground floor slab and detailed coordination of the supporting structure was required to avoid clashes with extensive poolside drainage.
The project was successfully completed on time.
Testimonial
Edge were an integral part of the design team responsible for the delivery of the new Royton Leisure Centre. Having worked with Edge previously I knew that we would receive a high standard of service along with flexibility.  Throughout the build process Edge responded dynamically, conscious of both cost and time constraints. Their practical approach combined with knowledge of various construction solutions, assisted us in completing the project early for a delighted customer.
Mike Walmsley - Willmott Dixon