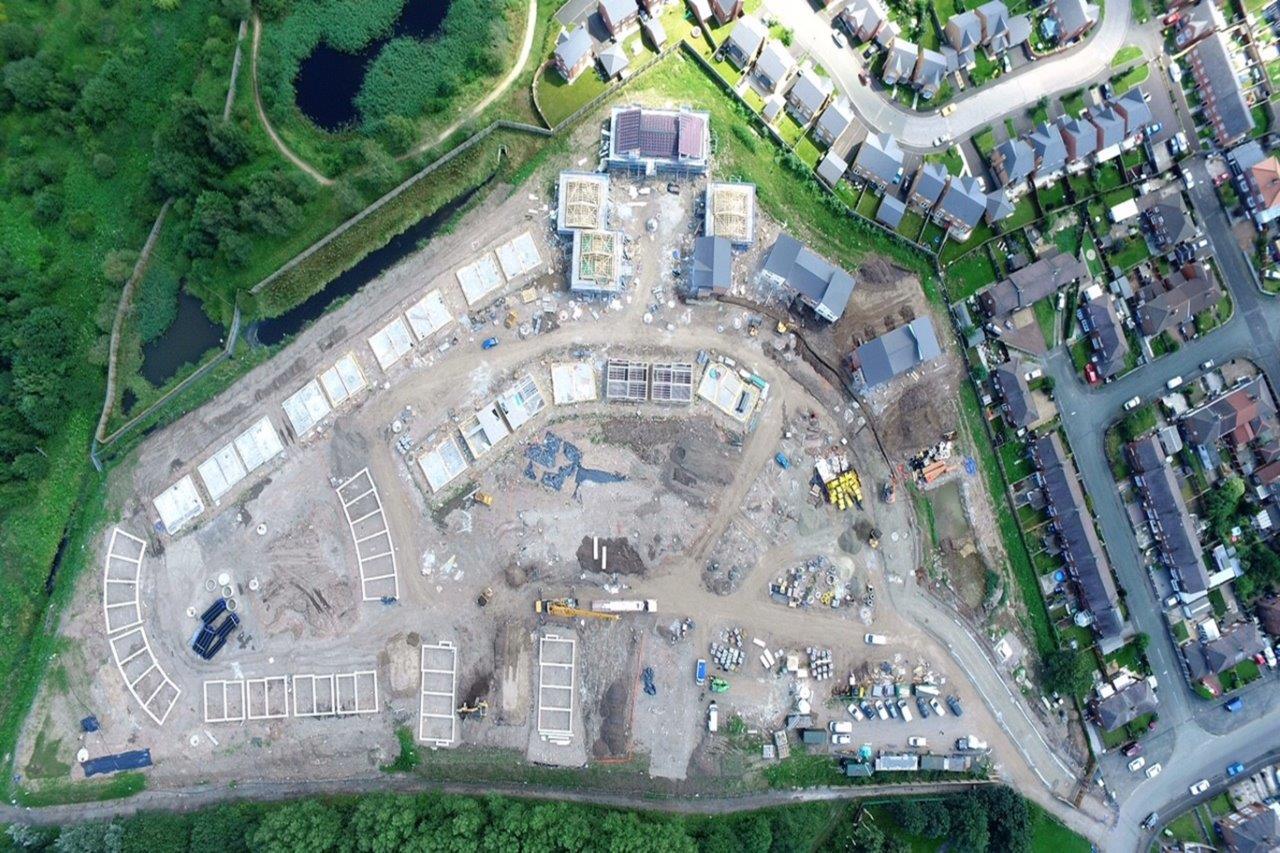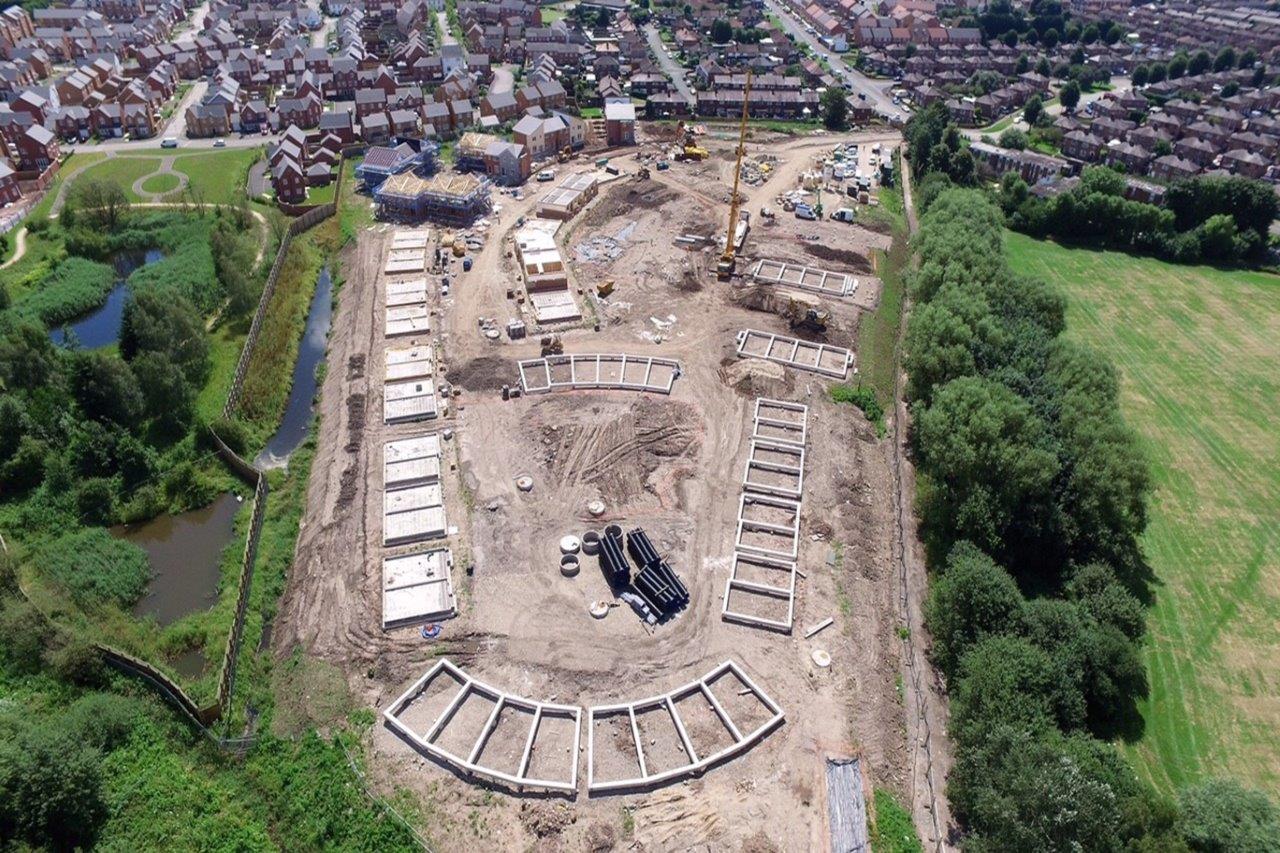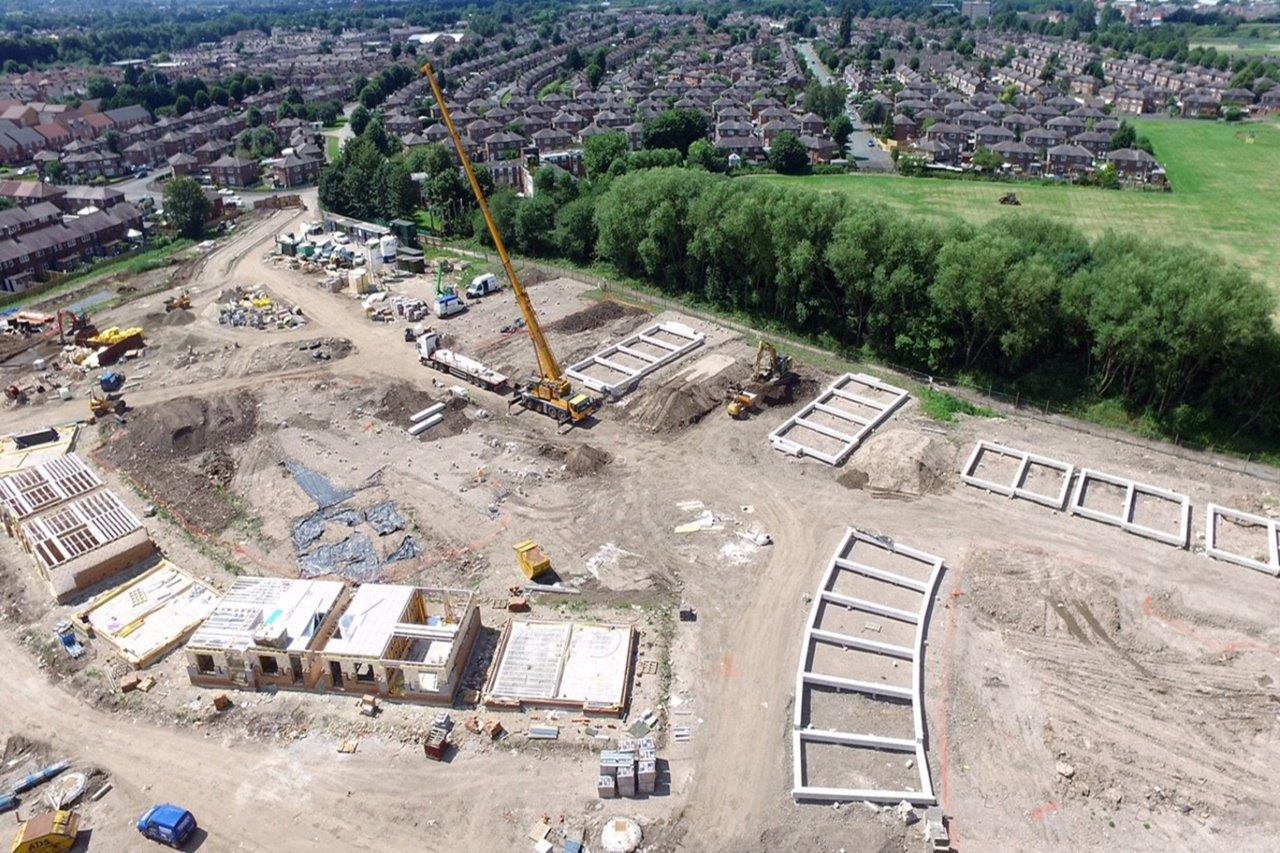 Proposed Housing Development
How we got involved
Edge Structural Design Ltd was appointed to provide a full range of civil and structural engineering services for this large affordable housing development.  Historically, the 3.2 hectare site was formally used as a tannery waste lagoon then later capped off with significant contaminated made ground.  The former uses presented a challenging site for development with high levels of ground gases, contamination such as asbestos and peat beneath the site.
What we did
Edge were responsible for the design of the civil and structural engineering services on the project.  This involved designing the roads and drainage which included large diameter pipes founded beneath the roads.  The houses were built from timber frame supported on precast concrete foundations; the foundations were supported on pre-cast concrete piles driven through the peat ground.  Edge played a valuable part co-ordinating all of these different designs to ensure a seamless construction process on site.
Why we're proud of it
We worked closely with Architect, Contractor and Client to ensure the challenging site could be developed economically.  Strict planning presented challenges for the design team throughout the project to ensure all of the planning legislation was adhered too.  This included surface water discharge restrictions and contaminated land protection measures.