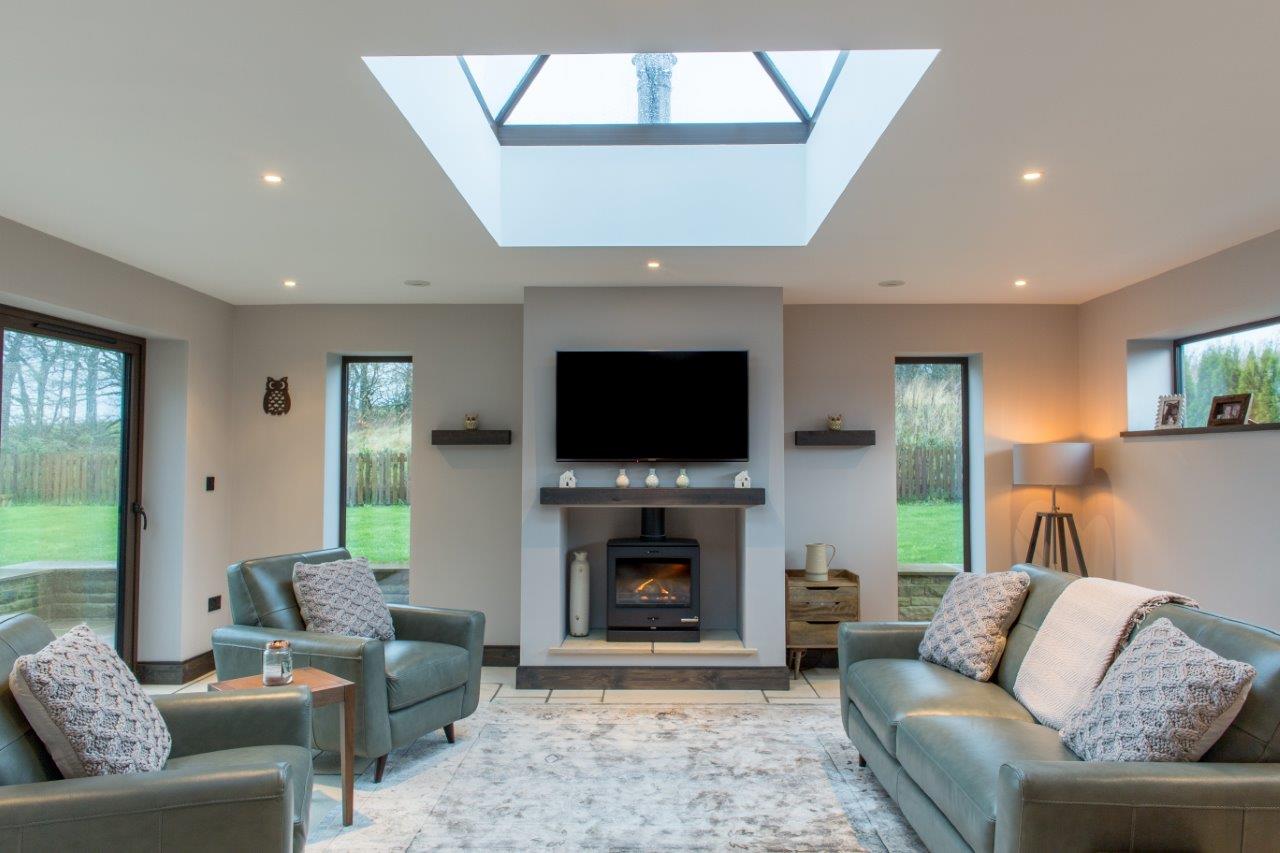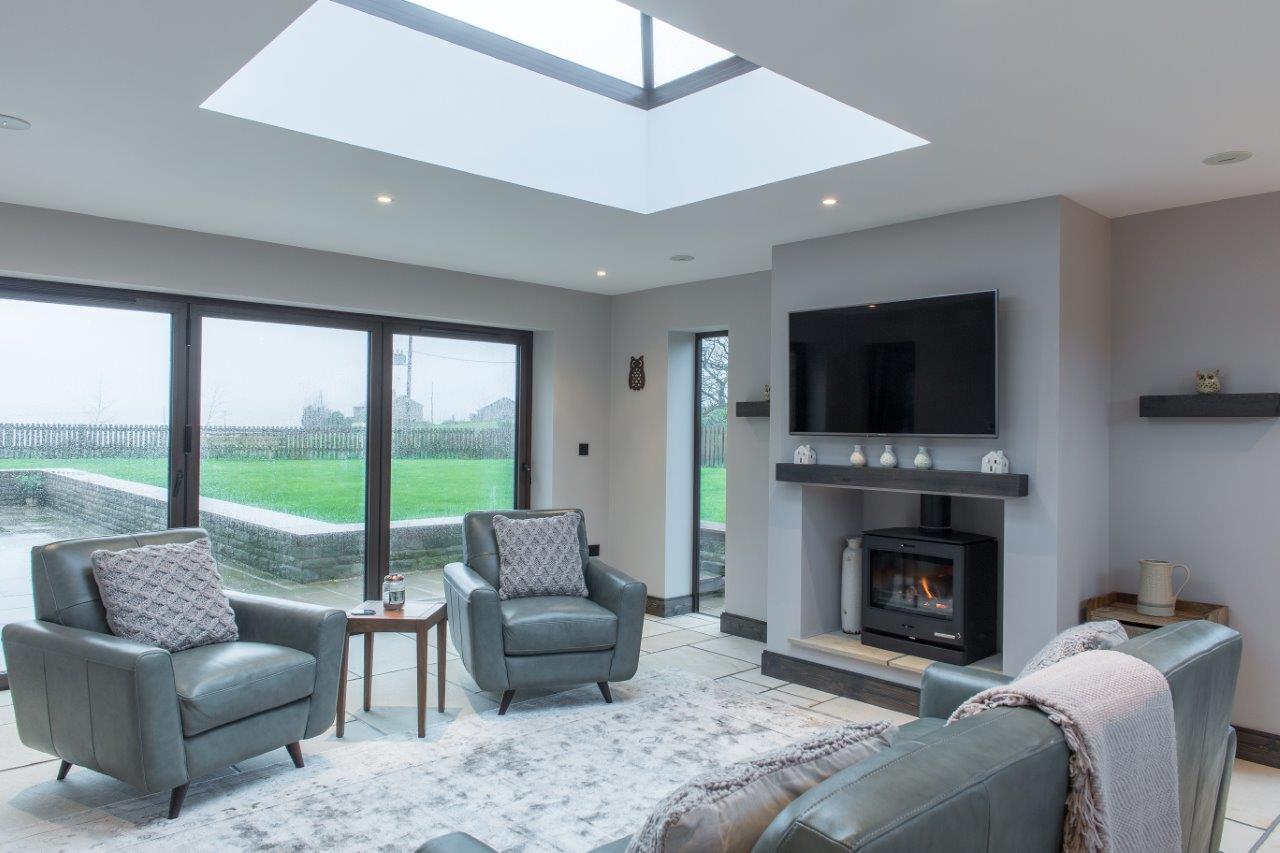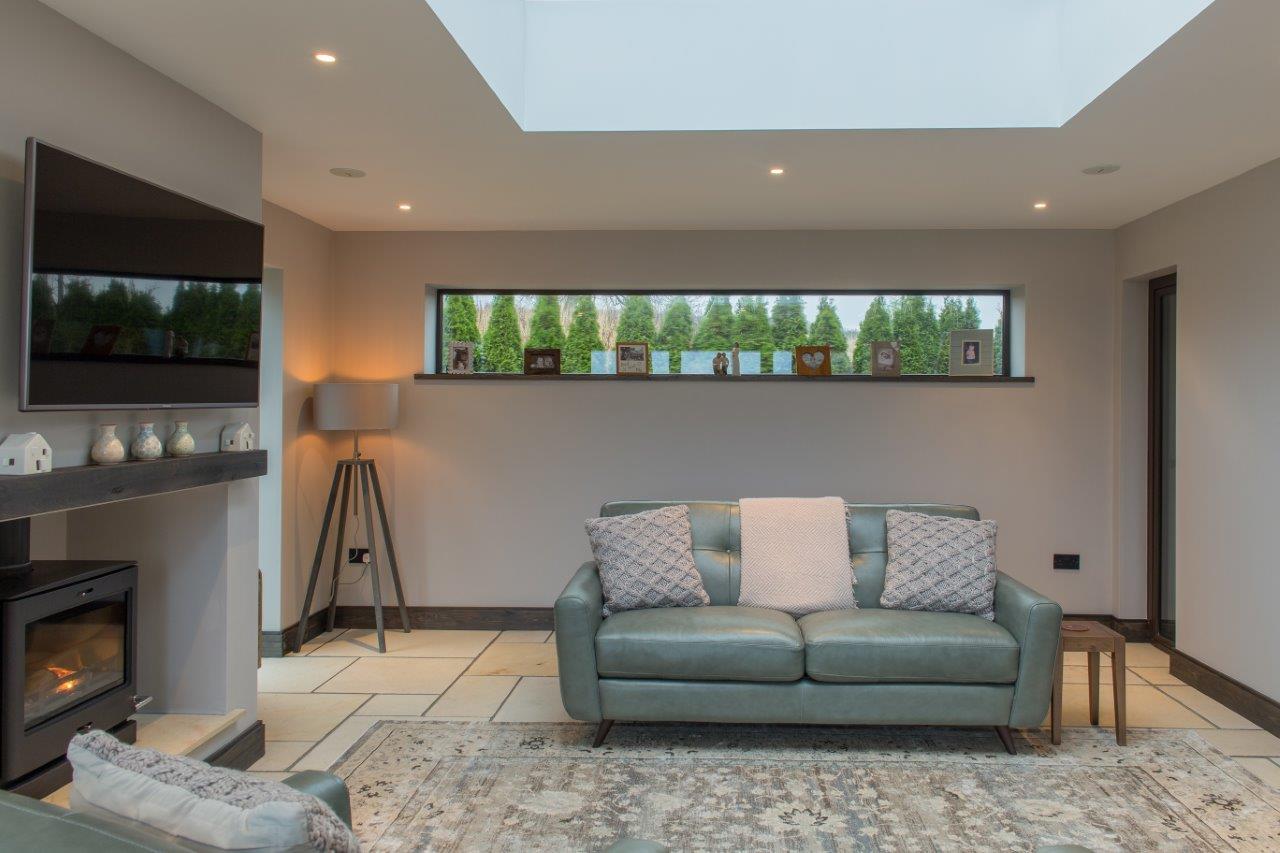 Single Storey Rear Extension
How we got involved
It was proposed to extend this modern domestic property to create a new sitting area with 270 degree views out to the beautiful countryside, and also to include a large roof lantern to create an open and light space above. Having worked successfully with the Architect on many similar projects in the past, Edge Structural Design Ltd were approached for the structural design of the extension.
What we did
The Architect's design intent was to create a spacious single-storey extension with lots of natural light. Substantial structural design was required to achieve this intent and create the large openings required by the client.  The design was made possible with long-span steelwork beams and lintels and a steel support structure for the large glazed roof lantern.
Why we're proud of it
All steelwork was required to be hidden within the depth of the roof so that a flush ceiling could run throughout the extension, creating a natural flow from the existing property into the new extension.  Our structural design achieved the required objective by ensuring that no structure was visible in the completed works, with no downstand beams or other visible projections. The end result was a new sitting room that was both homely and modern, flooded with natural light and that fitted the Client's brief perfectly.
Testimonial
We recommend Edge Structural Design to our clients as their attention to detail on all things structural is second to none and really helps ensure builders have all the necessary information for a successful project start to finish.
Peter Purcell – Abode Architecture